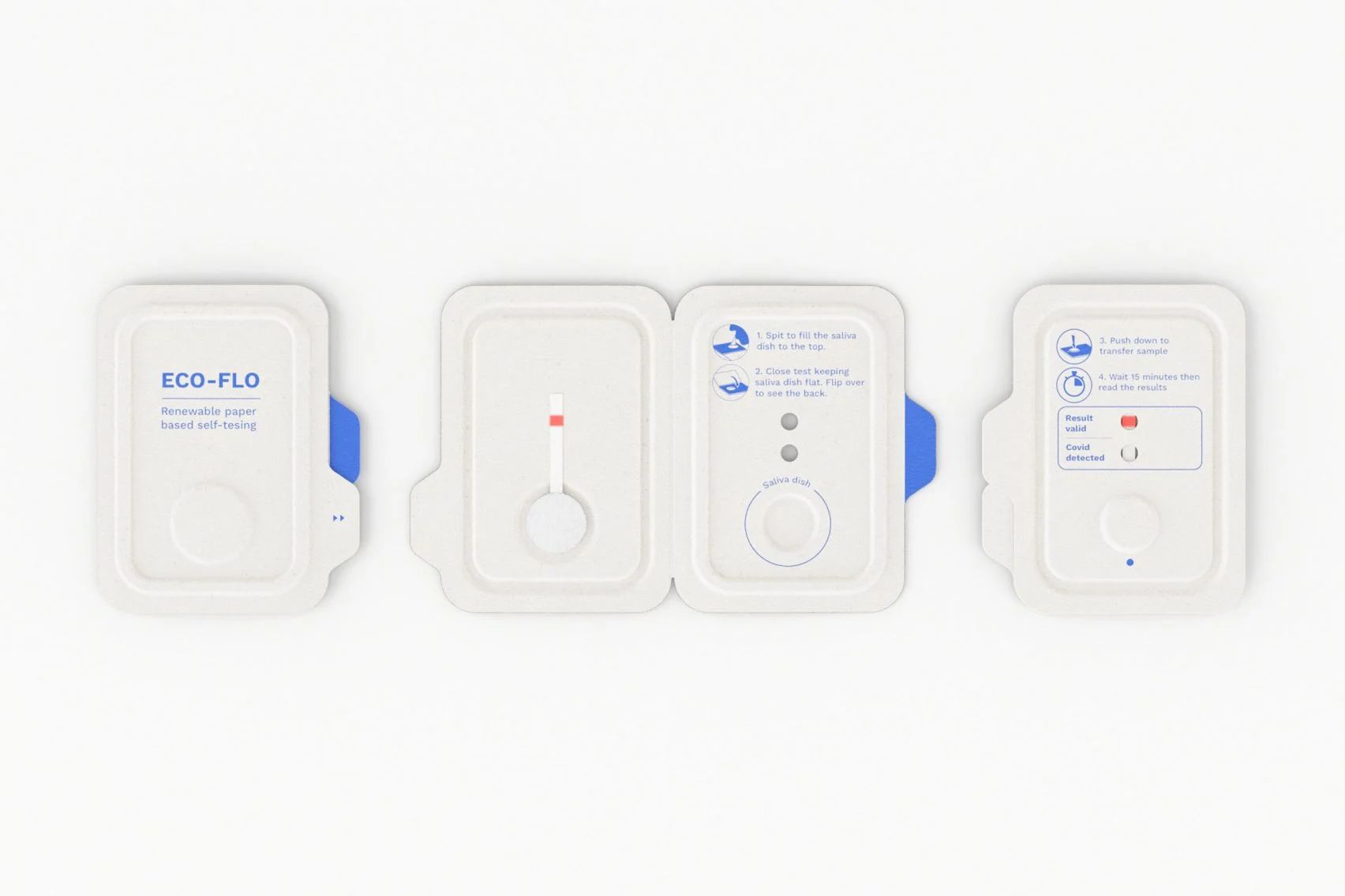 493 Biodegradable COVID-19 Test
Date: May 2022
Designed by: Morrama
Credit: dezeen

Design agency Morrama has released a concept for a biodegradable and fully recyclable Covid-19 test kit. According to Morrama, the ECO-FLO test would be the first in the world to be 100% recyclable and biodegradable.

The design agency devised the solution to cut down on the amount of single-use plastic generated by the pandemic. The test would be made from molded paper pulp and the sachet from biodegradable film, both break down in approximately four to six weeks. It works with only a saliva sample, so there is no need for buffer solution or a nasal swab which makes it more user adapted and friendly.

The user would only need to spit on ECO-FLO's absorbent pad, close the test package and push the moulded button to transfer the sample from the absorbent pad to the test strip.