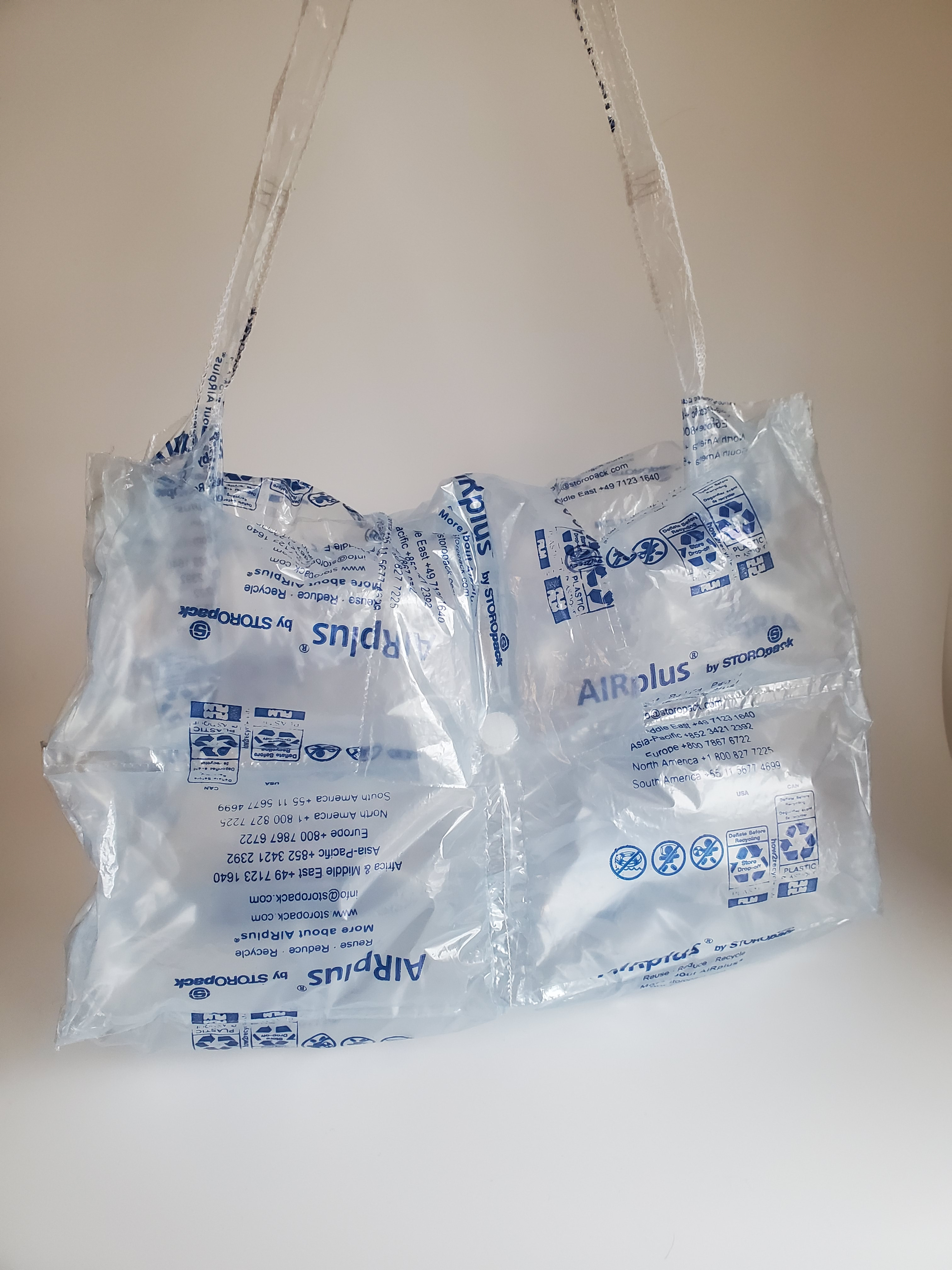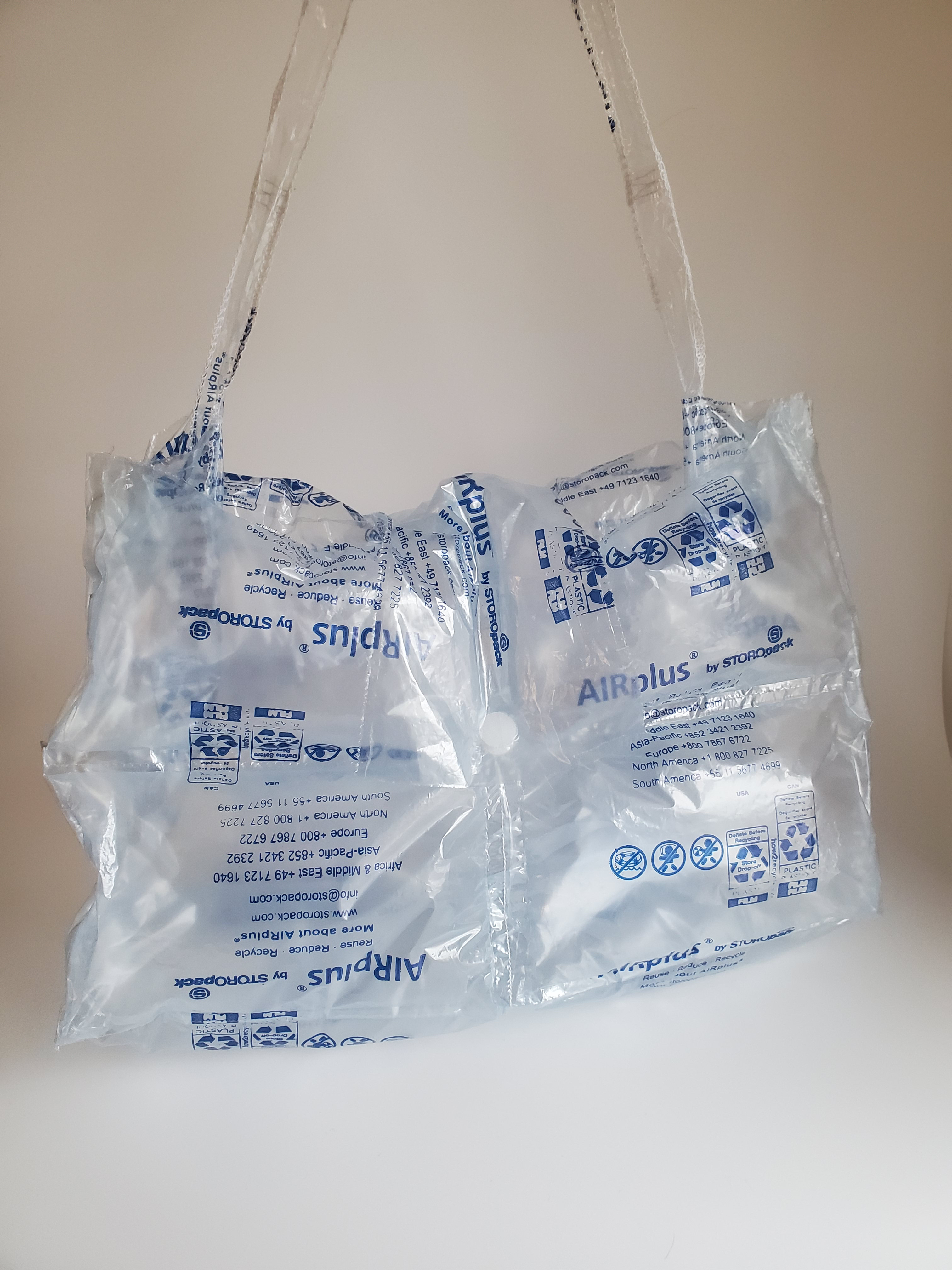 492 Airbag
Date: February 2022
Designed by: Sera Ghadaki
Credit: Sera Ghadaki

"Airbag" is a zero-waste project constructed with air pillows repurposed from packages received during the pandemic. The size and design of the bag were determined based on the number of pillows that were used to packaged one particular item. The piece is an experiment on the longevity of objects that are commonly discarded after the first use, as well as a play on materials and the common purpose of purses, which is often to hold meaningful and valuable objects.