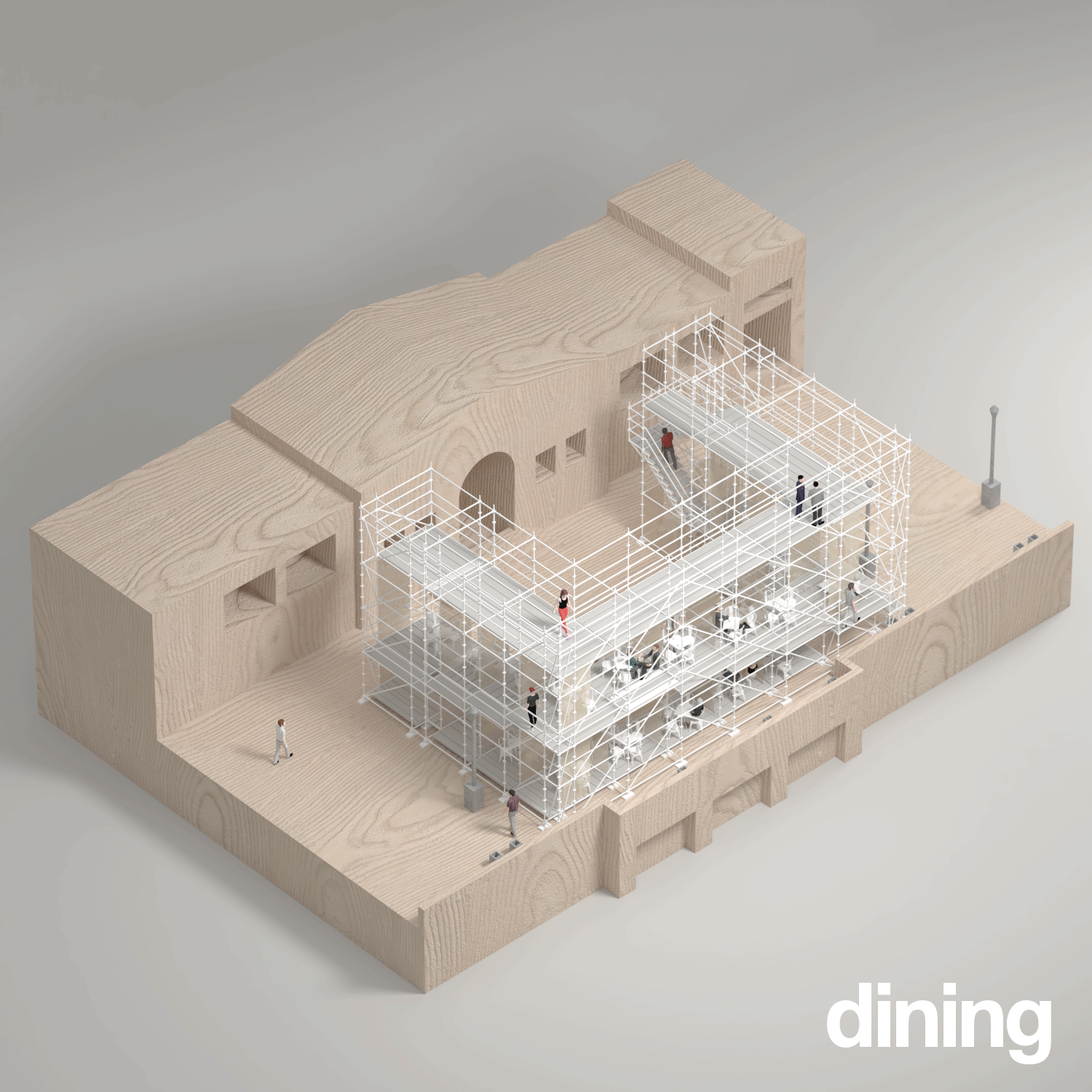 Photography by Alberto Roa
463 La Concordia amphitheatre

Date: December 2020
Designed by: Colab-19; Collaborators on La Perse and La Concordia include Colombian Society of Architects, Layher Scaffolding, Alcaldía de Bogotá, Secretaría de Desarrollo Bogotá, IPES Bogotá, Taller Architects and Diseño Publico.
Credit: iconeye / colab-19

Established in response to the pandemic, the architecture practice Colab-19 has since created several projects in the Columbian capital of Bogota to allow for socially distanced, outdoor activities. Their multi-level La Concordia amphitheatre uses scaffolding to create spaces for a market, restaurant, and an open-air theatre. The scaffolding structure also allows a modular approach to spaces, and incorporates a Columbian fabric called 'yute' as a space divider.