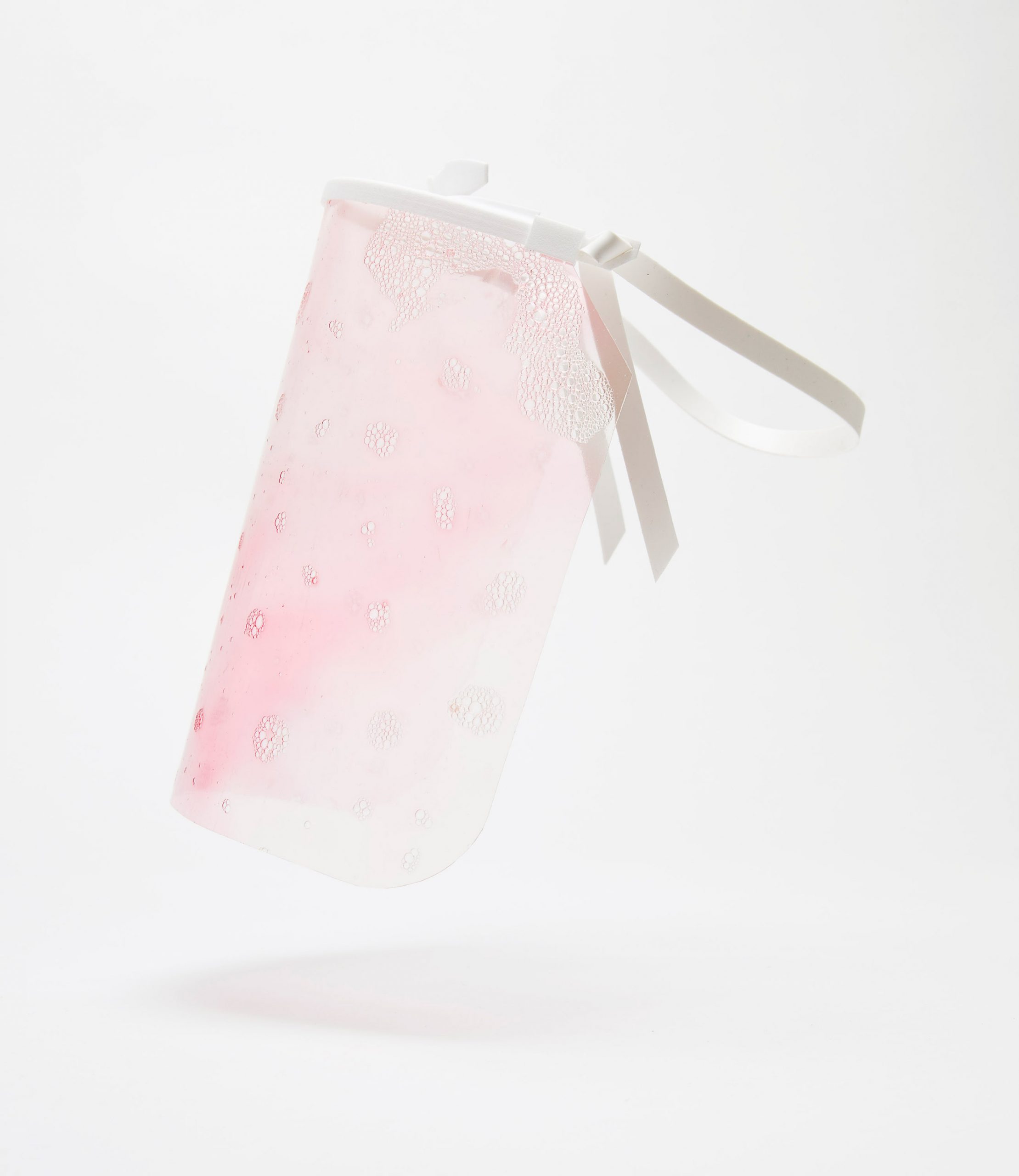 392 Bioplastic Face Masks
Date:October 2020
Designed by:
Alice Potts
in collaboration with
National Gallery of Victoria
Credit: photographed by
James Stopforth
, words by
Dezeen
Potts combined food waste with flowers from London parks to create a series of 20 bioplastic face shields.
"The food waste is the base, and type of colour depends on the type of waste thrown out. This is normally collected by me from local food markets, butchers and households.
Most vegetables can be made into the dyes with fruits acting as a natural sugar for flexibility in the bioplastic, whereas proteins can be used to give strength to the plastic itself.
Every colour is completely seasonal depending on what flowers are blooming, what vegetables and fruits are growing and earth that is in and around London.
I want to combine the advantages of technology with sustainability to form a template of the top of a face shield that can be 3D printed from recycled plastic with a bioplastic recipe for the shield for people to make at home."
Potts believes that biodegradable face shields could be a more environmentally-friendly alternative to plastic face shields.
"...for everyday consumers, I don't think it's essential to have such a material like plastic for everyday use. We are not exposed to the same level of Covid as those in the hospitals or on the frontline, so we do not need the same material.
Bioplastic will still offer some levels of protection but will be biodegradable."