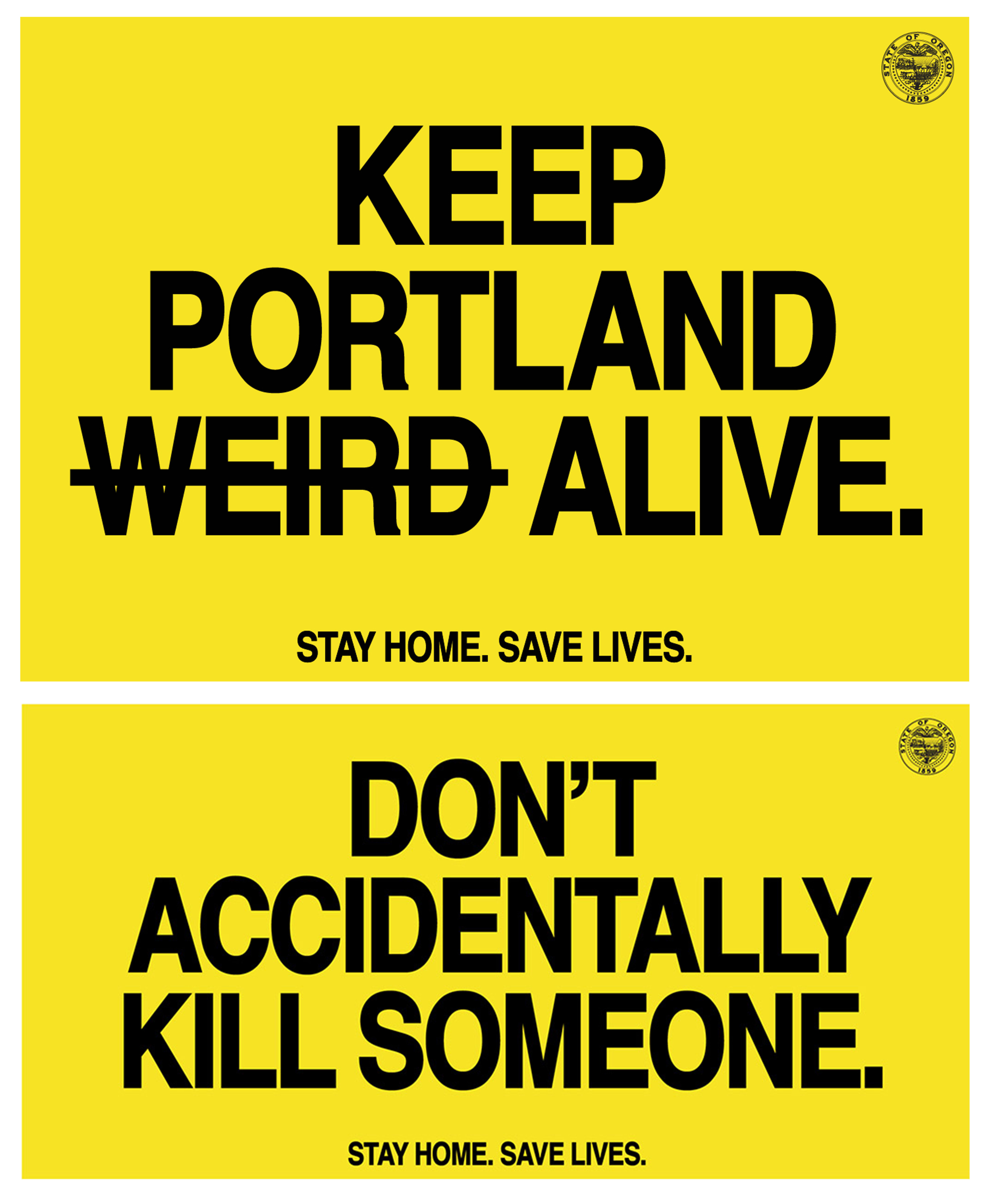 004 Keep Portland Aliv

e

Date: April 2020

Designed by: Weiden+Kennedy

Kate Brown, governor of Oregon, has launched a statewide public awareness campaign with ad agency Wieden+Kennedy, the Oregon Health Authority and public health partners. The campaign posters, designed to speak directly to Oregonians, are as sparse in design as they are in language. The posters' yellow backgrounds call attention to their simple black text slogans which stress the role of the public in combating the virus. The imperative slogans include 'It's Up to You How Many People Live or Die', 'Don't Accidentally Kill Someone' and a play on popular Portland motto 'Keep Portland Weird', replacing 'Weird' with 'Alive'. Another series of posters and videos highlights the work of essential workers on the frontlines of the pandemic. The campaign is being broadcast on television, radio and social media for maximum impact.